Rhapsody Front Office System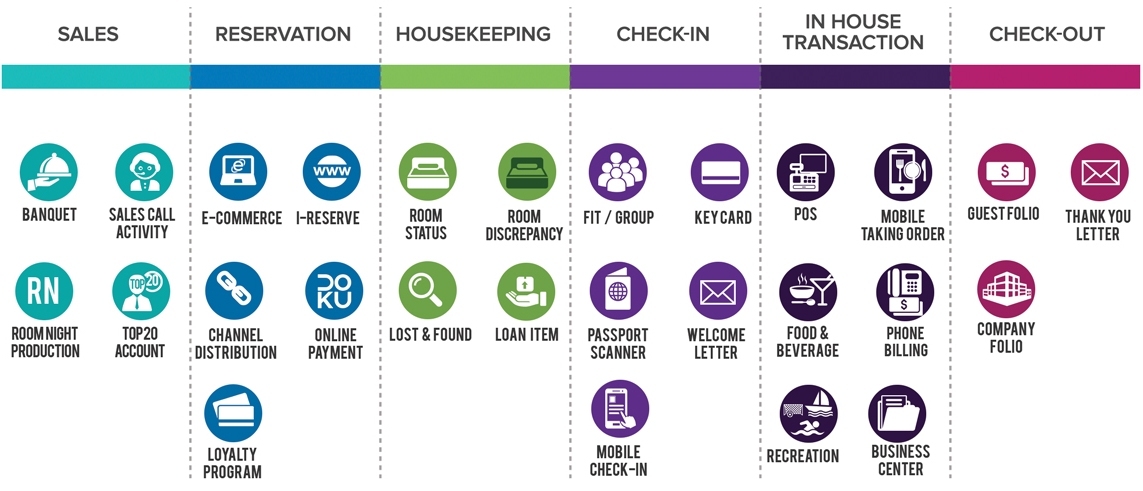 Front Desk holds a vital role in hotel industry. It is one of the most important point of contact between the hotel and its guests. With Rhapsody handling the administrative tasks, the Front Desk officer may provide hotel guests with the utmost attention towards personal service excellence.


Rhapsody is packaged with the necessary tools for creating long-term customer relationship and revenue opportunities. It provides analysis of travel behavior and activities, assisting the hotel in better understanding the needs of guests to achieve personal service excellence. In addition, Sales & Marketing department may translate this knowledge into promotion packages, new product launches, and other revenue opportunities.
Rhapsody enables real-time online connection between POS and the Front Office. As an example of benefits, Rhapsody can automatically restrict folio charges of Cash Basis guests. Also, each time a transaction occurs at POS, it simultaneously updates the sales analysis. In this manner, up to date Sales Analysis Report can be generated at any given time.


Rhapsody Banquet Reservation provides optimum level of coordination in preparation of banquet events. Rhapsody will seamlessly handle all the details of inter-departmental communications. Following input of data, the Banquet Event Order is generated immediately and placed into the Tracing System. This utility allows the Banquet department to track the status of the preparation and ensure timely schedule.