As a hotel operator, Accor group is a well-known both domestically and internationally. This hotel operator from France and is a market leader in the European hospitality...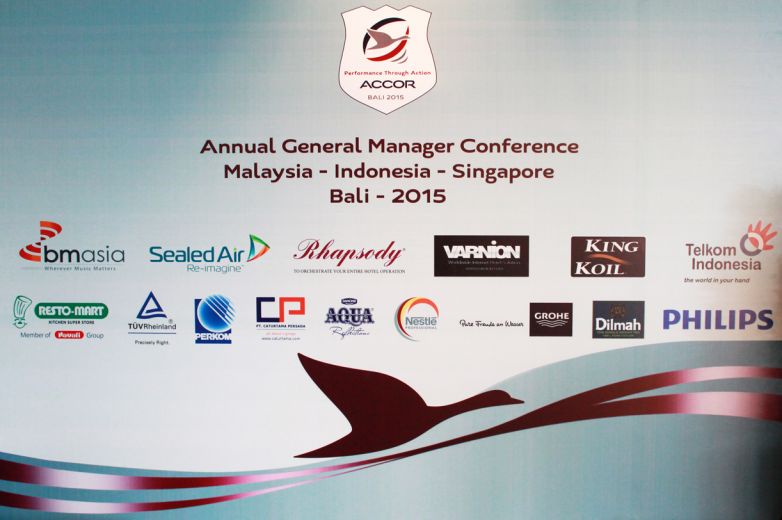 On January 28th to 30th, 2015, Accor Asia Pacific held its annual General Manager conference in Bali. This important event was held in Sofitel, Nusa Dua and attended by more than 100 hotel executives from Indonesia, Malaysia, and Singapore. Throughout the meeting, Accor's future expansion plan was a hot topic of discussion. In order to achieve this goal, especially in expanding the Indonesian market, Accor has gotten full support from business partners. To such effect, the participation of Accor's partners such as PT. Telkom, King Koil, Philips, and PT. Realta Chakradarma is prominent. The presence of REALTA is not surprising since its product, Rhapsody Hospitality System has been chosen as Accor's recommended solution for quite some time. In fact, almost all of Accor hotels in Indonesia use Rhapsody as its Property Management System (PMS). In the future Accor contemplating the expansion of this partnership by using Rhapsody Hospitality Management System for its South East Asian hotels, particularly Malaysia, Singapore, and Thailand.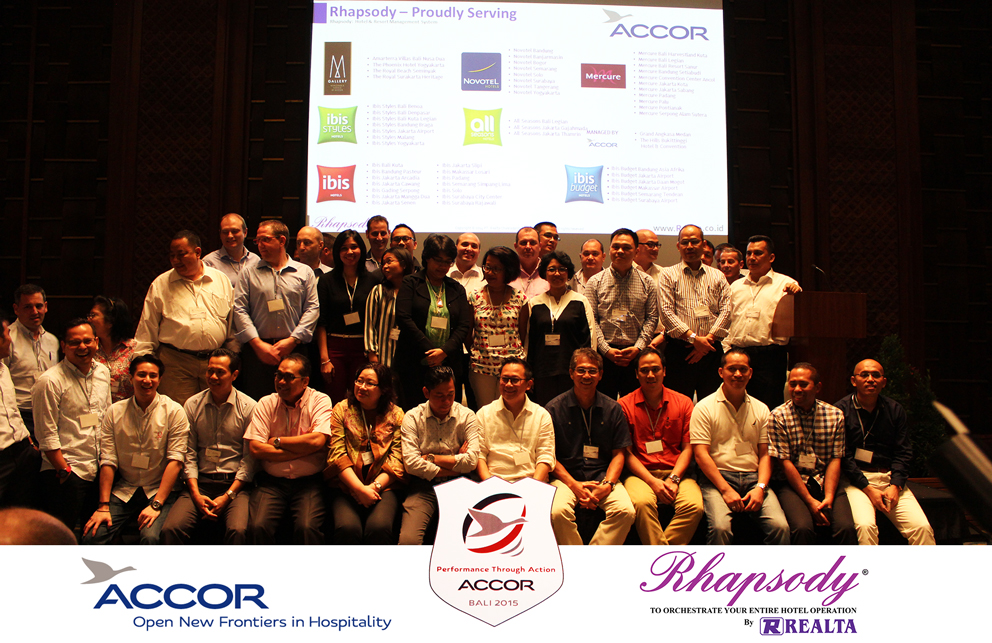 "The bond between Accor and REALTA is founded upon mutual benefits and leads to a commitment for continuous growth and advancement."
For Accor, REALTA's quality and capacity to provide a comprehensive solution which includes software, hardware, and network infrastructure, is an assurance that the hotel's ICT (Information & Communication Technology) system will be delivered properly and punctually. In 2013 to 2014, Accor International finalized its development of the Front Office Light System (FOLS) application and appointed REALTA to be their implementation partner. Within a short period this collaboration resulted in a full integration between FOLS and Rhapsody Hospitality System. The new system, referred to as FOLS-Rhapsody has been subsequently implemented at a number of Ibis and Ibis Style hotels. This latest success is another significant achievement that strengthens the partnership of Accor and REALTA.